Commercial Shade  Shelters and Structures Canada
PlayPower Canada has permanent outdoor shade structures from several providers to help you keep your playground, park or other area safe, comfortable and shaded all summer long. We provide commercial shade structures across Canada, and specialize in custom solutions for your specific shade system requirements.
PlayPower Canada offers commercial outdoor shade structures from top brands and shade structure providers such as:
These are some of the leading commercial large shade structure suppliers in the industry, known for their innovative designs, quality materials, durable constructions and more. These are the solution-makers when it comes to providing safe shade for schools, parks, communities, parking lots and anywhere else that you might need shade.
We offer a wide range of Commercial Shade Structure Manufacturers to provide you with several shade options and help you find the right one for you. Contact us if you would like more information and help finding the best manufacturer for your specific application.
Our Commercial Shade Structure Manufacturers:
Icon Shelter Systems Canada are solutions for parks, outdoor recreation areas and any areas where large and more elaborate shade options are needed. Intricate gazebos, urban transit shelters, large pavilions and other semi-permanent and permanent shade structures are crafted for aesthetic appeal while providing shelter from the sun's rays.
Icon Shelter Systems builds arbors, athletic field shelters, band shells, clock towers, entrance arches, gazebos, kiosks, pedestrian bridges, sun shelters, trail shelters and more. The company was started in 2004 by talented designers who are committed to creating better and more innovative solutions.
Little Tikes Commercial Play Shade provides shade solutions that are versatile, strong and durable in every type of weather. Whether you're trying to create shade for a school outdoor area, daycare, playground, park or any outdoor location, Play Shade is easy to set up because they can be mounted into playground posts. They can work as freestanding units as well.
Wherever they work best in your space, Little Tikes Commercial Play Shade offers playground shade structures that reduce your exposure to UV radiation and keep you cool. They are also an aesthetically appealing addition to your outdoor area.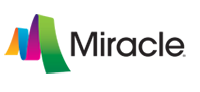 Miracle Play Shade products are developed by Miracle Recreation and are designed to be strong as well as versatile. You can install them into playground posts, or you can choose from the available freestanding units.
Playground shade structures from Miracle Recreation can be easily maintained and can look great for years. They work in just about any type of playground, school area, daycare or other outdoor location. Additionally, the posts for these structures are situated with ample space between them — so they are ideal for playgrounds and play areas, and you won't have to worry as much about children running into them. With Miracle Play Shade, it's sun, shade and fun all in one spot.
USA SHADE is a leader in shade products. Few companies have the wide range of shade products available from this designer and manufacturer. Whether you want to cover a dugout, a parking area or a playground, USA SHADE has commercial sun sails and shade solutions for you. The company even has shades in unusual shapes, such as flowers and butterflies, and they have ventilated shades that allow air to circulate.
USA SHADE also makes shades with multiple post sizes for uneven ground. With a design and development department, they can build any custom shade solution for irregularly-shaped areas or unique needs as well.
VPS provides shades for parking, car dealerships and other vehicle needs. Created to reduce the effects of hail and weather as well as the damaging impact of the sun, VPS solutions are highly durable and are designed specifically with drivers in mind.
Larger shades cover entire parking lots and innovative post structures offer plenty of room for drivers to get around. Whether you need a parking solution for eight cars or hundreds of vehicles, VPS has scalable shade solutions to help. They also have custom solutions if you need something specific. If you'd like a shade for a parking lot or dealership with your logo or colors, for example, VPS shade structure manufacturers can build something eye-catching that will work with your brand identity.
PlayPower Canada offers not only a variety of shade solutions, but we can also offer you a custom shade solution. If you have specific needs because of the size, shape or aesthetics of your playground, we can help create custom shades that meet your budget and your playground needs. Contact us to learn more.