Outdoor Fitness Equipment Canada
PlayPower Canada offers a wide range of quality outdoor fitness equipment brands, along with local representatives in Canada to help you find the right equipment for your project. Our outdoor gym equipment Canada brands offer customizable combination units as well as complete turnkey outdoor workout equipment products.
This outdoor workout equipment not only looks great in your park, playground or other space, it also helps encourage physical activity while providing a fun social experience. If you have questions about any of our brand's outdoor fitness equipment for sale, or would like to get a free quote, contact us and one of our local Canadian representatives will get back to you quickly.
Market leader of outdoor fitness equipment, TREKFIT creates state-of-the-art solutions for active municipalities which value the well-being of their residents through healthy lifestyles, collective appropriation, harmonious integration, and universal accessibility. Our fitness solutions are brought to life by a qualified, interdisciplinary team composed of kinesiologists, designers, architects, and engineers. Wait no more and choose TREKFIT to offer your residents the very best urban fitness equipment.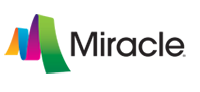 Since 1927, Miracle Recreation Equipment Company has developed a reputation for innovative and quality playground and fitness solutions. Whether you are looking for premade or custom options, Miracle has exercise equipment solutions for communities, parks, churches, schools and other organizations. Miracle has standard adult outdoor gym equipment, including chin up bars, as well as youth outdoor fitness equipment especially suited for the younger market.
With brighter colors, lower heights and a design intended to encourage children to get fit, youth fitness equipment can be a great complement to playground areas. Miracle also offers durable outdoor training systems, including netting and climbers to help people of all ages and abilities improve their fitness levels.
Little Tikes Commercial has fitness equipment for older kids and for playgrounds. From ten station fitness centers that allow users to run an entire circuit to stand-alone equipment for strength training and multi-use pieces such as a vertical bar, Little Tikes Commercial has exercise equipment that is bright and well-designed. Little Tikes adult and youth outdoor fitness equipment will last in climates like Toronto and other Canadian cities, and it's sure to work in any park or school or in conjunction with a playground area.
Check out their workout equipment offerings below, and be sure to come back and request a quote!