Commercial Trash Cans for Parks and Playgrounds
First impressions are critical, especially for the parks and playgrounds in your community. There is a big difference between a town whose streets are lined with debris and one lined with flowers. That's why taking advantage of a simple strategy — incorporating an adequate supply of trash receptacles — is essential. 
Commercial trash receptacles for parks and other community spaces can prevent littering, reduce odour and leakage and discourage pest invasions. PlayPower Canada provides playground and park trash cans in various styles and finishes to meet your specific location's needs. Our commercial trash cans are designed to help satisfy your project requirements while accommodating many aesthetic preferences.
Brands That Offer the Best in Durability
PlayPower Canada brands offer the best in durability, quality and innovation. Our manufacturers include a variety of top brands, including:
Little Tikes Commercial

Miracle Recreation

Wabash Valley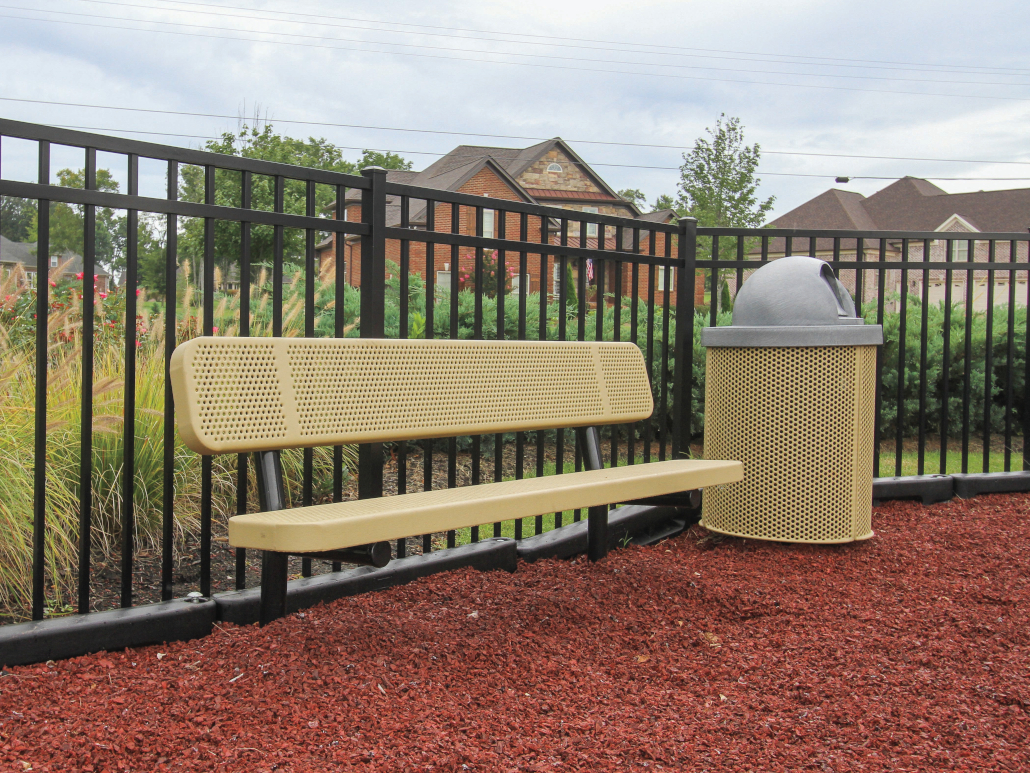 High-Quality, Long-Lasting Commercial Trash Receptacles From Top Manufacturers
Wabash Valley is one of PlayPower Canada's most trusted brands, offering durable site furnishings for parks, playgrounds, businesses, schools, daycares and many other community spaces. Commercial outdoor trash cans from Wabash Valley are characterized by their durable Plastisol coating that protects outdoor furniture surfaces from the elements.
Backed by industry-leading warranties, park and playground trash cans from Wabash Valley are designed to be highly functional and durable. These commercial outdoor recycling receptacles and garbage cans incorporate a powder-coat finish compliant with AAMA 2604-05. 
Custom Solutions to Meet a Variety of Needs 
PlayPower Canada can develop custom solutions so you get the equipment that meets your needs. Whether you need to customize your trash can to complement the theme of your park, school or other communal space, PlayPower Canada can help you modify any solution to meet your specifications. We offer commercial trash cans with or without a side door option, and you can choose from various finishes and patterns as well as different mounts, liners and lids.
Who We Serve 
PlayPower Canada understands the benefits of commercial-grade trash cans for numerous applications. We work with landscape architects, urban planners, park directors, contractors, park planners and other community leaders to supply custom amenities and site furnishings. 
Since 1947, PlayPower Canada has been delighting communities with our wide selection of world-class playground equipment, fitness equipment, shelters and shade systems, site furnishings and more. We make sure communities across Canada have the best solutions available, serving industries such as:
Parks and recreation

Schools and daycares

The housing market

Churches and places of worship
Reach Out to PlayPower Canada Today
Constructed from durable materials, playground and park commercial trash receptacles from PlayPower Canada are durable, low-maintenance and aesthetically pleasing. We can help you choose receptacles that will best suit your existing recreational area's colour scheme and style.  
To learn more about our commercial trash can options, feel free to contact us or request a quote via our online form today.