Commercial Playground Equipment
If you're looking for a commercial playground equipment supplier, look no further. PlayPower Canada has been the leader in playground equipment in Canada since 1947, and we have helped generations of children enjoy safe, fun and creative play spaces. Our commercial play structures are carefully engineered and tested to meet and exceed all safety standards while offering kids a chance to be kids.
To make setting up your recreational space easier, PlayPower Canada has worked hard to become your one-stop solution for commercial playground equipment in Canada. Whether you're in Toronto, Halifax, Montreal, Calgary or any city or town in Canada, we are your experts for commercial grade playground equipment. If you need themed playgrounds, custom play solutions or complete playgrounds you can buy and install easily, we have them. You can purchase entire playgrounds from us or individual panels, sides and other components for phase building or updating.
Commercial Outdoor Play Structures Options in Canada
As playground equipment suppliers, PlayPower Canada offers more than just basic playground equipment. We also offer:
Playground equipment designed for childhood development. Our industrial playground equipment is designed to help children with emotional, cognitive, social and physical development while also being fun.
Play equipment based on research. We always seek input from child play experts, engineers, safety experts, parents and other professionals to design pieces that will offer the best value for your play spaces.
Exceptional customer service. At PlayPower Canada, we take our commitment to you seriously with responsive teams. If you have questions or need help putting together the perfect recreational space, we're easy to reach.
Durable playground equipment. Our play equipment is designed to stand up to Canadian weather year after year, ensuring lots of long-lasting fun for kids. Our playground equipment is made from durable and sustainable materials, creating safe solutions for your recreational spaces.
Flexible play solutions. Our team can work with you to design a play area that suits your geography, needs and ideas. With custom solutions and a range of options, we can build the play area you've always wanted. We even have equipment for skate parks, floating docks and more!
Inclusive designs. Our playground equipment meets all accessibility standards but is also inclusive, meaning children of different skill levels, ages and needs can play together.
Little Tikes Commercial play equipment can be found all across North America and beyond. For decades, this innovative designer and manufacturer has been creating play structures specifically to encourage the sensory, physical, social, emotional and cognitive development of children. Playground equipment from Little Tikes Commercial goes far beyond fun and allows children to develop and learn as they play.
Little Tikes Commercial also offers playground options for inclusive play spaces, creating play areas for children of all abilities and ages. From custom and themed playgrounds to inclusive playgrounds and individual playground components such as swings, Little Tikes Commercial lets you put together the playground you've always wanted. They provide grant support, too.
Check out equipment below, and reach out to one of our experts for more information.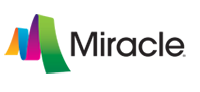 Miracle Recreation has been providing innovative playground equipment and playgrounds for churches, schools, parks and recreation areas, communities and other sites since 1927. During that time, they have developed a reputation for customized solutions, innovation and exciting playgrounds.
Available for over a decade, Miracle's exclusive Antimicrobial Coating for posts, rails, climbers and swing frames, Mira-Cote™ contains a compound that minimizes the growth of bacteria. Since the health of children is a universal concern, it's important that you consider Miracle when choosing ways to combat bacteria on your playground.
This brand is also known for putting the thrill back into playgrounds, so if you're looking for equipment that is unique and exciting for children, this is a great option. Choose from custom and themed playgrounds, inclusive playgrounds or playground components.
Browse equipment offerings below, and then come back to request a quote!